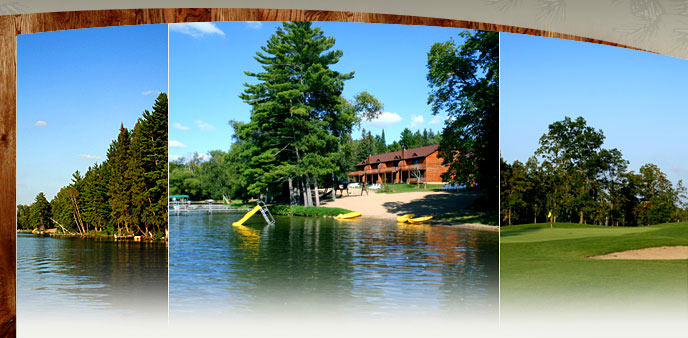 You will find your next resort vacation at the Timberlane Lodge
located in Park Rapids off Highway 71.
Park Rapids Resort Directions
Transportation is furnished from the Park Rapids airport to our lodge. The airport has a 4,400-foot hard-surface runway, approved instrument approach and a lighted runway. By car from Park Rapids travel on Hwy 34 East 3.25 miles, take a right only Hwy 20 South for 1 mile and then take another right on 178th Street and follow that up to the resort. Look for the many signs along the way to guide you to Timberlane Lodge.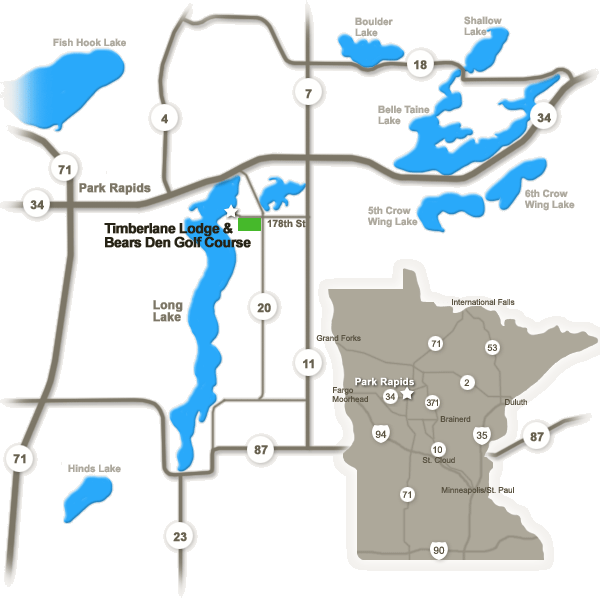 Timberlane Resort P.O. Box 168 Park Rapids, MN 56470
218-732-8489 800-662-0262
Lee & Cathy Zaczkowski